Video Clips from the "Sand Mania!" DVD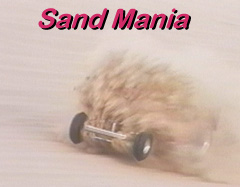 Larry takes his sand drag Jeep out for a ride up Oldsmobile Hill, at Glamis. Look for a load of high-octane race fuel to splash over the hood and hit the passenger right in the face.



This is hard-core duning at it's best. The players are unknown, but they put on a show you won't soon forget!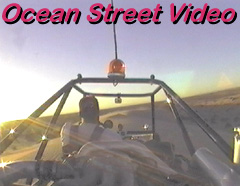 Erin takes his turbocharged, BMW-powered sand rail out for a ride at sunset. Perhaps you are curious about how fast he was going, and how much it cost to fix the video camera...