WidgetBucks - Trend Watch - WidgetBucks.com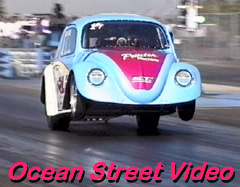 Just another wheelie shot, right? Not quite! This is Pro Turbo superstar Chris Bubetz on his way to a 9.0 second pass. What's remarkable here is the distance from the body to the ground. Chris has just hit second gear, and the whole vehicle is literally jumping, not bouncing, off of the pavement. Check out the narration by chassis builder Ron Lummus!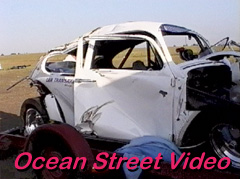 This is the aftermath of the Shawn Geers crash at Sacramento on 5/96. Shawn not only walked away from the crash, but he took what was left of the car and completely rebuilt it in time for the next race in the series. In this clip you'll see him standing on the intake manifolds to help get a better shot, but what he's really doing is covering up the secret port work!