The Cal-Look Volkswagen Scene! Download VW video clips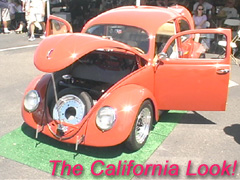 This interview with Frenchy Dehoux was shot during the 2001 VW Classic. If you are into the Cal-Look scene, you know that this man needs no further introduction. The focus of this segment is on the restoration of his car, which is an extraordinary example of a true Cal-Look vehicle. How many of you are up for running a plaid interior in your car?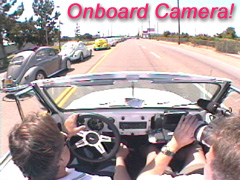 In the second part of his interview, Frenchy talks about the Der Renn Kafer Cup class of competition. There are several drag racing passes at the drag strip in Sacramento, then the action shifts to the DKP III Hit 'N Run Road Tour. Check out the polecam footage, and the onboard camera work. Many thanks go out to Mike Hunsaker, who donated his sano Cal-Look convertible as the camera car.